https://www.shellybeachcoromandel.co.nz/

Shelly Beach TOP 10 Holiday Park has been a key sponsor of the Shelly Beach Family Fishing Tournament for 10 years!
Aaron and his family purchased the holiday park with 5 full time team members just over 18 months ago, previously Hamilton Based. They are currently working super hard on developing, improving and growing the park.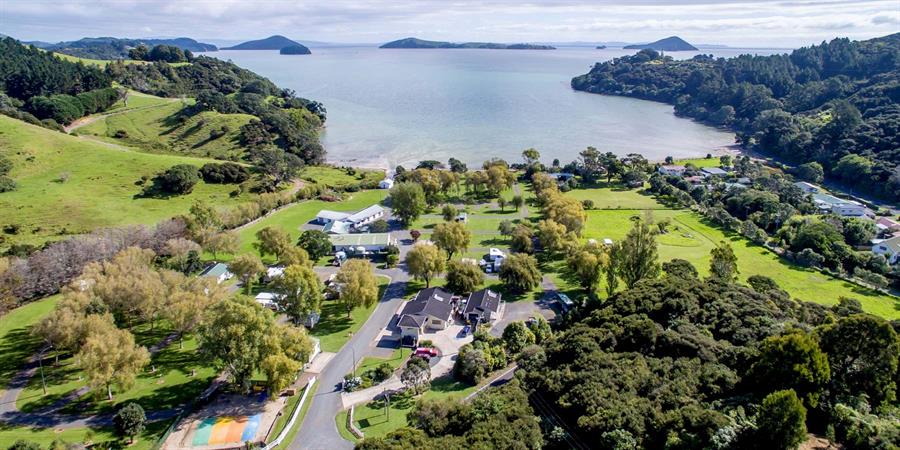 They pride there holiday park on being a family-friendly beachside holiday park 5 minutes north of Coromandel town. Perfect for holidays or weekend trips with the boat. Our TOP 10 catchphrase is "Making Memories" – which we believe holidays in park is something we do on a daily basis.
They have a range from tent or campervan sites, basic lodge room, motel units and our new glamping pods for all levels of pricing and options. In the park, we have boat parking, boat wash facilities, fish filleting station and a fish smoker. We welcome all Waikato Sport Fishing Club members – and enjoy having you annually for your Shelly Beach Fishing Tournament. 
A key achievement Aaron is proud of was saving the park from property developers when put up for auction in 2017. We have had steady growth and great feedback on the changes we have implemented by regular guests and new guests who have stayed with us since taking over the park.
Here's some exciting news, which sounds awesome! Aaron recently introduced four beachside "glamping" pods that overlook the bay which are designed to be an affordable option for people that don't want to tent when on holiday but not spend a couple of hundreds of dollars a night to look at the ocean. We imported them in flatpack format all the way from Lithuania. They were assembled in Hamilton then transport to Coromandel. 
Thanks Aaron and the team from Shelly Beach TOP 10 Holiday Park for their continued support of the Waikato Sport Fishing Club.